The classic Bic (with, or without, burn marks on the bottom from cashing bowls) works just fine; however, it's time to embrace ignition options that elevate our favourite recreational activity. And it's rare that we find such an aesthetically perfect collection of lighters in one place as we've tracked down at Tetra: here are three of their offerings you're guaranteed to covet with a burning passion.
1. Octahedron Table Lighter and Ashtray Set
Handmade in NYC by Andrew O. Hughes, this geometric ashtray and lighter set stacks into a striking prismatic table sculpture when not in use. Aqua-lavender dichroic glass changes tint depending on where you're sitting - or the type of light illuminating a room; looks deep purple in sunlight, aqua in fluorescent light, and bright lavender under LEDs. Made to order, and yes on the pricey side for sure. $1,250, exclusively from Tetra.
2. Tetra x Various Keytags Lighter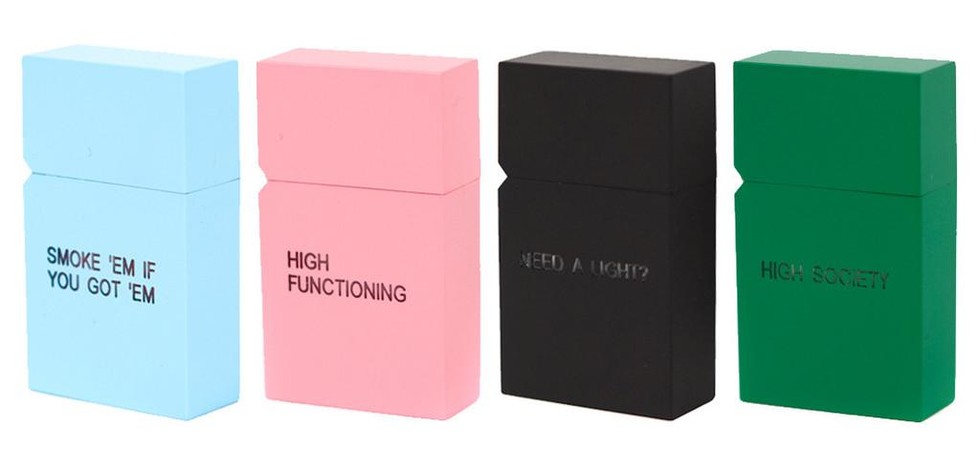 Sparks conversations as well as small fires: these limited-edition engraved lighters are a must-have, pairing the elegant simplicity of Japanese lighters from Tsubota Pearl with the understated wit of Various Keytags. The keychain series is by Brian Janusiak and Elizabeth Beer of Various Projects. $45 from Tetra.
3. Queue Stick Lighter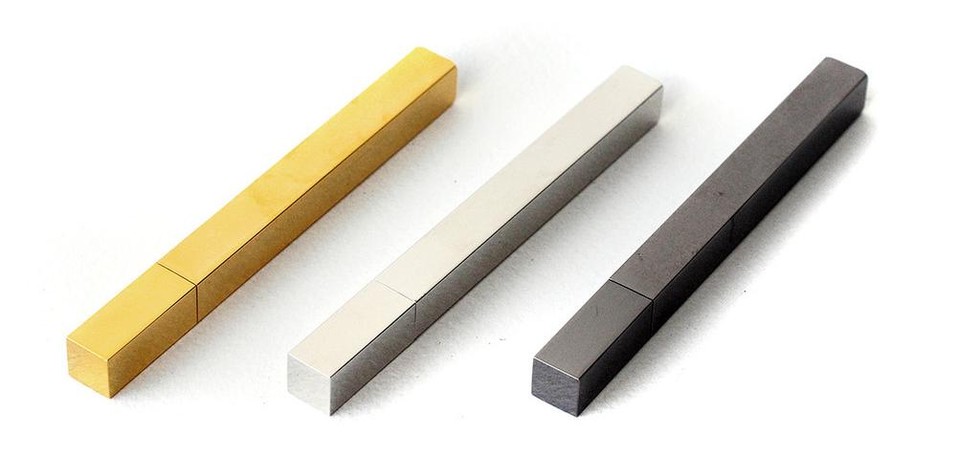 An elegant option with slim, classic lines: available in brass, nickel, or black nickel, this elongated flame has a cotton wick; fluid not included (be sure to fill with Zippo-style lighter fluid: butane does NOT work in these babies). Made in Japan: retails for $30 from Tetra.