This time last year, there was a meme going around comparing 'me at the beginning of 2016' to 'me at the end of 2016'. The point was clear: 2016 was a rough year. If only we had known what 2017 had in store - nuclear brinksmanship, culture-wide reckonings with sexual misconduct, and the daily influx of Twitter jetsam from the president of the United States.
But let's not relive the shitstorm that was. Instead, let's go back and look at some of the stories from this year that actually made people feel good. Even if this year was an utter dumpster fire, you can still roast a few marshmallows on it.
Starting the year off right, artist and prankster Zachary Cole Fernandez made a couple of adjustments to the iconic Hollywood sign. Fernandez stated that he wanted to "bring positivity into the world," and we think this did the trick. While the authorities weren't amused, one cannabis legend was a huge fan of the stunt:
I gave Zach, the Hollyweed guy a pound of weed as a gift.

— Tommy Chong (@tommychong) January 6, 2017
As cannabis becomes more and more mainstream, there are a lot on unanswered questions about how medical marijuana patients will deal with cannabis regulations in the workplace. A case in the Canadian province of Nova Scotia saw an early challenge to an insurer. A human rights board determined that Gordon "Wayne" Skinner's prescribed medical marijuana must be covered by his employee insurance plan. The ruling stated that "denial of his request for coverage of medical marijuana...amounts to a prima facie case of discrimination…the discrimination was non-direct and unintentional."
Deepak Anand - executive director of the Canadian National Medical Marijuana Association - called the ruling "significant": "They (the inquiry board) are finally recognizing that prescription has some value, which so far the Canadian Medical Association and others have decided not to look at," he said.
And if that's a bit too inside baseball for you - there was also a study released that confirms that getting naked is good for your health. SCIENCE!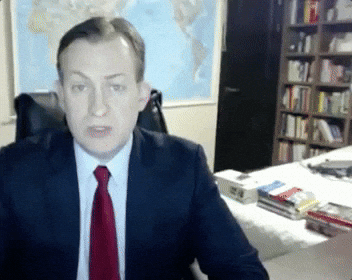 One of the funniest viral videos of the year was this clip from a BBC interview with Professor Robert Kelly. In the midst of a very serious policy discussion, Kelly's daughter sauntered into the room, displaying a level of confidence and swagger that we can only hope to reach in 2018. Also, Captain Jean-Luc Picard himself, Sir Patrick Stewart, came out as a cannabis patient. We hope to see more celebrities engage with the discussion in the coming year.

It was, of course, the month of 4/20. And that most wonderful of days was made even sweeter by the results of our 2nd Annual Cannabis Culture Poll. Cannabis users are educated, motivated and ready to move the culture forward. We'll toke to that.

Marijuana is a complex plant with many active properties, whose research has been throttled by years of prohibition and red tape. But there are still many encouraging signs that safe and responsible cannabis use has many positive effects. Here are just a few.

Anyone who thinks that cannabis consumers are lazy couch potatoes needs to read the story of Jennessa Lea. After being diagnosed with a rare genetic disorder that requires intensive physical therapy, Lea swapped out the opioids she had been prescribed for cannabis. As she puts it:
"[Cannabis] helped not only by reducing the pain, but by putting me into a zone where I could just focus on my workout and strengthen that mind/body connection... It saved my life."
She started the blog Fit Cannabis Girl and, in 2017, opened Break The Stigma Fitness, a facility that offers cannabis-friendly fitness classes, nutritional advice and workshops.
That's the kind of resolve we hope to put behind our New Year's resolutions for 2018.
Check back tomorrow for July through December!